Wednesday, January 2, 2013
I Have a Rash & it Sucks. // Jen J.
Welp. I am tardy to the happy New Year post party. I've had a rough go of it lately and honestly I haven't felt like typing. I am not feeling normal.
I bitched a few weeks ago that I had contracted the Strep throat; which long story short resulted in me having an allergic reaction to an antibiotic. A major rash ensued. To help cure the rash that covers my belly, knockers, and legs, I was prescribed the steroid Prednisone.
Surprise, surprise - putting the holiday feed bag on and a rash is NOT a good combination. My bulging waistline rubbing up against red itchy blotches is majorly uncomfortable and has left me pretty much living in yoga pants. I am sure if you are reading this you understand the love/hate relationship us husky gals have with elastic waistbands. It's a vicious cycle. They give you a false sense of security, leaving us eating more. Which of course is exactly what I've been doing.
In addition to being uncomfortable, there's the vanity factor. My BF just returned from his Christmas trip home and I am seriously ready for some loving. But literally not feeling comfortable in my own skin and looking like a leper is a reverse boner. Who wants to have sexy time when they look like they were raped by a mound fire ants?
Then there's the Prednsione. It effing sucks. Thank God I finished the prescription yesterday. For the past week I've felt like I've been hopped up on speed, suffered from insomnia, and have had the appetite of a hippo. All that and the effing rash is still here!
The good news is that I am having an infusion today for my Ulcerative Colitis and I will be able to run my little skin irritation problem by my nurse. Gosh, there's always something! You'd think I was elderly considering how much I gripe about my health.
All this commotion has my weight up this week and I am officially out of the Last Loser Standing competition. This morning I tipped the scales at 179.8 up from 178 last week. womp, womp.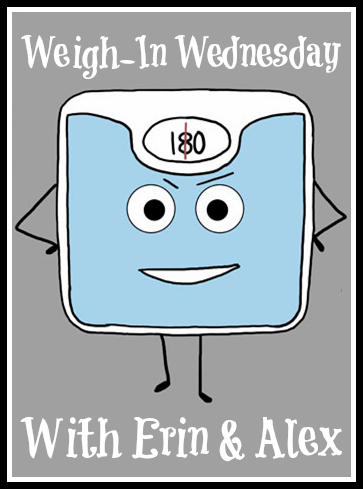 I also was going to start the Bermuda triangle laser hair removal process tomorrow but had to cancel for obvious reasons. I rescheduled for next week so hopefully I am cleared up by then. For those of you interested, here's what I learned at the consultation. It typically takes four to six treatments to completely remove the hair from an area. The cost is $730 for a package of four treatments and I can purchase additional treatments if I need to go up to six. Each treatment lasts approximately 15 minutes and allegedly feels like a rubber band snapping against the skin. In order to be effective, the hair has to be dark (it won't work on blonde or gray) and after the treatment you need to stay out of the sun/tanner for at least a week.

I truly hope that you guys are off to a better start than I am. I look forward to documenting my goals for 2013 in a subsequent post after I become normal again.

Be well. Happy 2013!